You Can Prevent Hunger Right Here, Right NOW!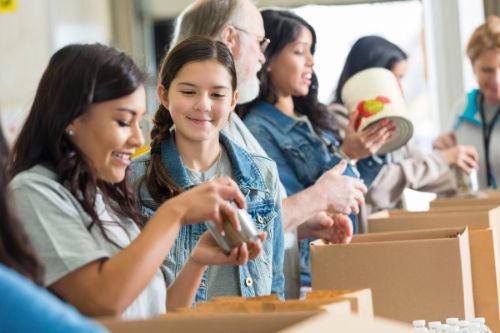 Our FeedFrisco initiative is a great opportunity for your group, family, or organization to make a difference in your community by collecting food and supplies and raising the funds necessary to keep the Frisco Family Services Market stocked.
Every donation helps prevent hunger in our very own community. 

Host a Donation Drive
FeedFrisco food drive is a great opportunity for any group, family or organization seeking to make a difference in the community. By collecting food or fundraising, your efforts help keep the shelves stocked and fight against hunger in our community. Follow this link for additional details and resources. 
Adopt-a-Shelf
As a part of our Adopt-A-Shelf program, individuals, groups, businesses, and organizations commit to sponsoring a shelf or specific section of the Market stocked. For more information, contact our Market Manager William Lunz at: William@FriscoFamilyServices.org
A Financial Gift
Make a financial gift: Your financial contribution will purchase items that are most needed at the time the gift is made. Follow this link to make a gift now!
Donation Drop-off Location

All Market donations should be delivered to the Market, at 9085 Dogwood St. (next to Frisco Resale) and is open Mon., Tues., Thurs., Fri. from 9am to 5pm and Wed. from 9am to 6pm. 
Frisco Resale can accept non-perishable food and other urgently needed donations on Saturdays from 10am to 5pm.